Latest News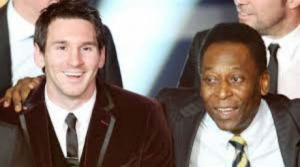 He also commended his fellow countryman Neymar, 23, who he said "also has good future."
female student stabbed
in lover's quarrel
read more
I can teach a man how to cheat!

Woooooiiiieeeee!!! Waa gwaan TamFam?? Mi deh ya up inna Obama Lan same way a juggle. Everyting jiggy, life good, nuff niceness...
Will Ja accept the CCJ?


Mi haffi tek time out fi big up fadda God fi di rain him mek a fall from wah day because we were badly in need!
How would you react to an older woman?

Hey, what would you do if you are a strong young man standing somewhere in public and an old lady, who looks like she's...