Latest News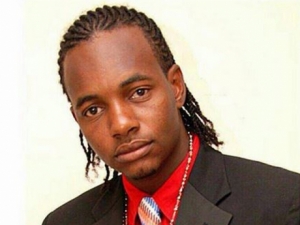 The police have confirmed that none of the bodies found in Spanish Town this morning belong to popular photographer and owner of Nickfotoworks, Nicketa Thomas.
POPULAR PHOTOGRAPHER GOES
MISSING
read more
No bad blood between Beenie, Shabba
Ever since news broke that dancehall artiste Beenie Man was supposedly barred from performing on a stage...
Man deliberately spreading AIDS in Jamaica?
Dear Pastor, We are familiar with your work and thought you would be the best person with whom to raise this issue.
STETHS in driver's seat
The big three in Group E of the 2015 ISSA/FLOW daCosta Cup - St Elizabeth Technical (STETHS), Munro College...
I can teach a man how to cheat!


Woooooiiiieeeee!!! Waa gwaan TamFam?? Mi deh ya up inna Obama Lan same way a juggle. Everyting jiggy, life good, nuff niceness...
Cameron left more questions than answers
Mi good, clean and decent people, what a way Jamaica deh inna de news local and international big big time!
How would you react to an older woman?

Hey, what would you do if you are a strong young man standing somewhere in public and an old lady, who looks like she's...