More than 400,000 traffic tickets issued
December 20, 2016
The police have issued more than 400,000 traffic tickets since the start of the year.
 Senior Superintendent of Police Calvin Allen, head of the Police Traffic Division, said that so far this year,  412,558 tickets have been issued. He said more than 15,000 of those tickets were for speeding.
In addition, Allen said that 8,713 vehicles  and 1,393 motorcycles have been seized.
As of December 20, some 362 deaths have occurred on the nation's roads compared to 367 for the 2015 comparative period. 
Dr. Lucien Jones, vice chairman of the National Road Safety Council (NRSC), said that over the years crashes have caused a number of families to lose their loved ones during the Christmas season.
"A lot of the crashes are caused by those going about without due care for themselves and other users of the road and hurrying to get to their destination and not driving in accordance with the road traffic rules and regulations," Jones said.
"Let us work towards a crash free Christmas," Jones said.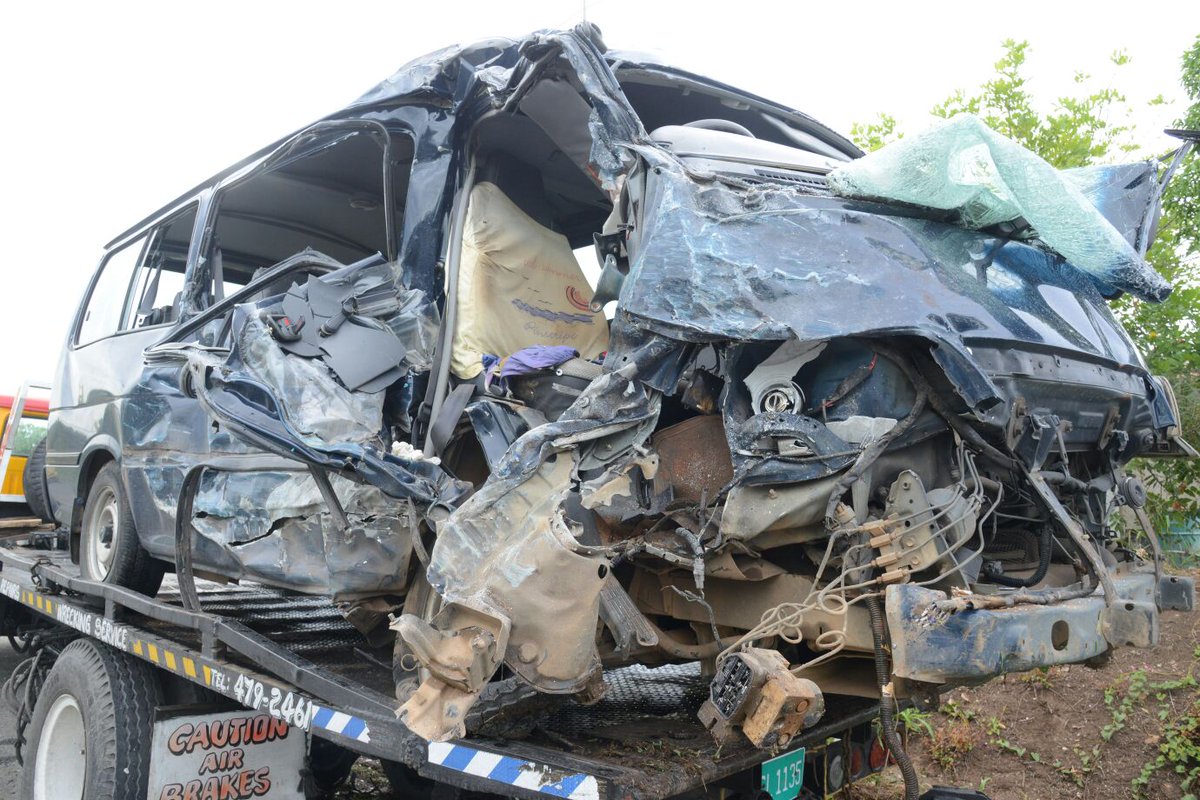 IN PHOTO: A wrecker operator prepares to leave the scene of the crash involving a Toyota Hiace and and a Toyota Coaster on Grange Lane in Portmore, St Catherine in August.
Allen said that the police have introduced operations to minimize crashes.  He said that the police will be relying heavily on the breathalyzer machine during the holidays.
"People tend to consume more alcoholic beverages during this time and oftentimes get behind a steering wheel to drive, despite warnings to refrain from doing so."