Olympian Germaine Mason dies in bike crash
April 20, 2017
The sporting fraternity is now in mourning following the untimely death of retired Jamaica-born high jumper Germaine Mason.
Mason died in an early morning motorcycle crash along the Palisadoes main road in Kingston.
"Our sincere condolences to the entire sporting fraternity," Prime Minister Andrew Holness  tweeted after the crash.
Juliet Cuthbert, who like Mason is an Olympic silver medallist, tweeted: "Germaine Mason gone too soon. Condolences to his family and friends. #RIPGermaine".
Mason was heading to Kingston when he lost control of the motorbike, crashed, and died on the spot.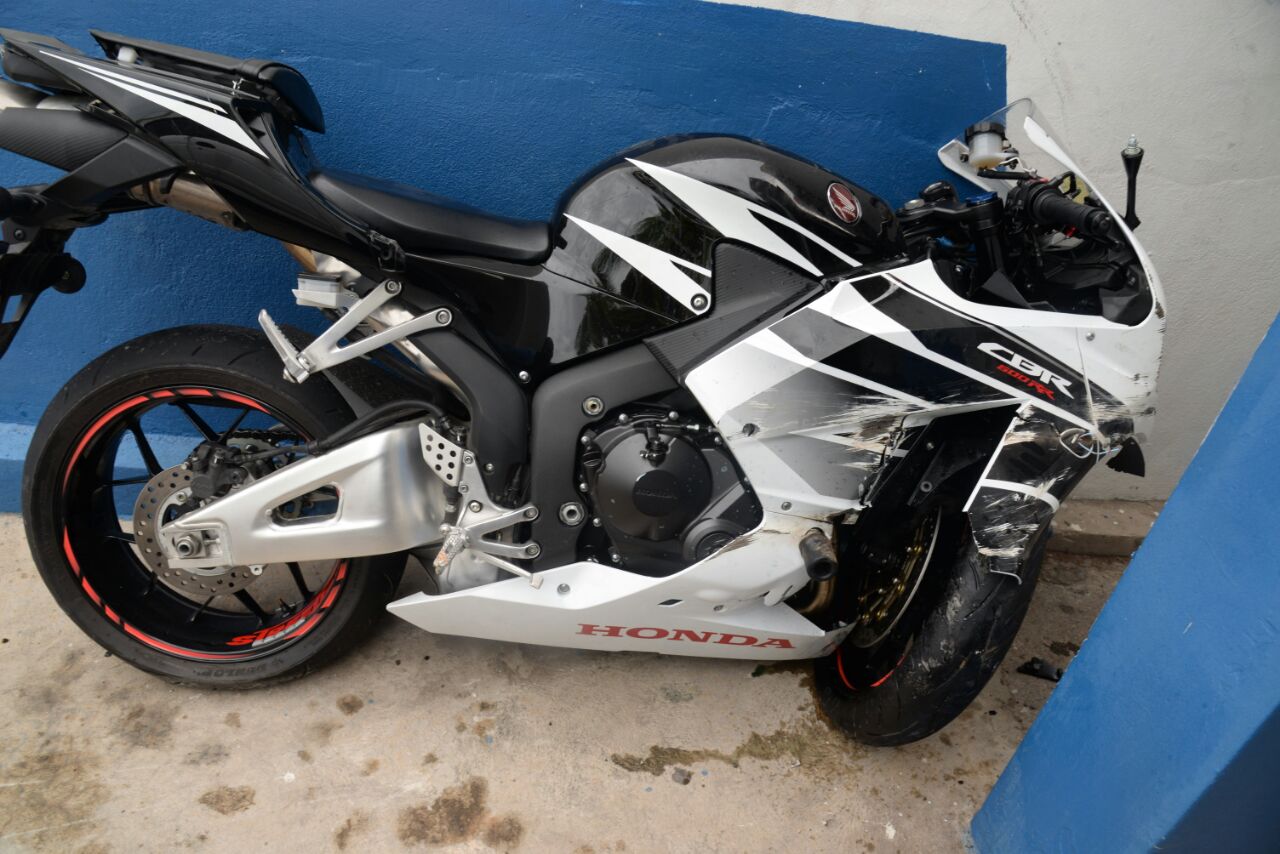 The bike on which Germaine Mason was riding when he crashed and died along the Palisadoes main road in Kingston - Jermaine Barnaby photo
Immediately after, several athletes including his close friend World and Olympic champion Usain Bolt and Michael Frater turned up at the scene of the crash.
Mason is Jamaica's national record holder in the high jump event.
Before migrating to the UK, he trained with the Stephen Francis-coached MVP Track Club but in 2006, switched allegiance to represent Great Britain.
Two years later, Mason, competed at the 2008 Olympics in Beijing and won a silver medal for Great Britain in the high jump.
Former Prime Minister Portia Simpson Miller: "I am saddened by the news of the passing of Germaine Mason. My thought and prayers are with his family, friends and colleagues in the sporting industry. Rest In Peace Germaine."
Olympian Jason Morgan: "Mi bredda Germaine Mason mi can go on and on since we knw each other from age 13. eye water full mi eyes as mi write this. cant believe you gone. mi ago miss yuh. Mi can't stop bawl. This pain mi heart. R. I. P "Soaring To New Heights" as i call you. One Love.